Ever since it was launched in March 2010, The Figo/Ka (The Ford Figo is called the Ka in some markets) has been garnering some pretty good sales figures for Ford and is one of the most popular hatchbacks in India right now. Ford has been launching some minor updates to the Figo every few months, but an all-new Figo is on its way in 2015. The Figo/Ka has been spotted many a time while on test in Europe and until now, the features or updates it would get was not clear.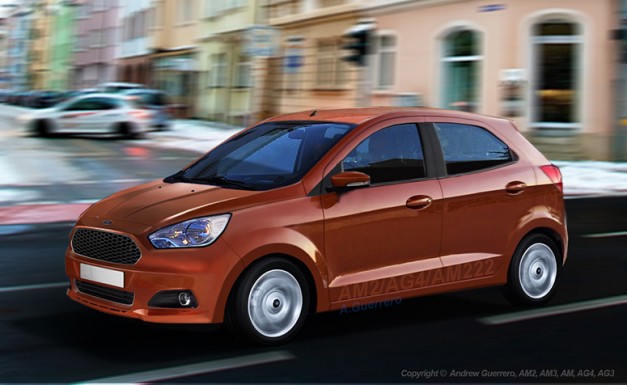 Now, reports have emerged stating that the Figo/Ka would continue using the same Platform as the current-generation Figo, except that, the frame would be lighter to accommodate emissions regulations. So, Ford would use Thin, but high strength steel for the frame. Ford's head of petrol engine development has said that, by using thinner gauge steel wherever possible and by shortening the platform by a bit, the weight would be reduced further.
Ford will offer their 3-cylinder engines in both turbo-charged as well as naturally aspirated forms for the Figo. Ford would also offer in some markets, their Flex Fuel engines which are capable of running on petrol as well as ethanol.
The first test-mules of the Figo/Ka based compact sedan has been spotted, and it might replace the aging Fiesta (Classic) in India. The sedan might be named Ka sedan or Ka Max in international markets. The car, code-named B562 might be unveiled early next-year. The prices for India are yet to be announced by Ford, however, in the UK it is rumoured to be launched at prices starting from 8500 pounds (INR 8.43 lakhs).
Also see – Ford India sells a Figo every 5 mins, sales cross 3,00,000 mark in 3 years
Photo Renderings – Two different rendered images of upcoming 2015 Ford Figo/Ka
Source –  Auto Express