Video – New Skoda Rapid Ad Campaign for Big Fat Indian Wedding
Posted in Skoda by Mohammed Asrar on February 10, 2012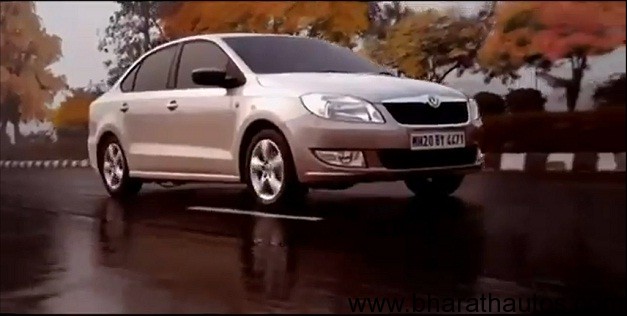 Skoda Auto India, today launched its latest Skoda Rapid Ad Campaign titled 'Big Fat Indian Wedding'. Encapsulating Skoda's proposition of 'Being Thoughtful', the new TVC creatively blends the needs of great Indian family with Skoda Rapid's Simply Clever solutions. The campaign revolves around the typical Indian wedding, replete with all its flair and flamboyance. The TVC opens with the scene of a palatial Indian house that has workers running through the impending wedding preparations.
"At ŠKODA we believe that a car is much more than a mere product. It is an extension of an individual and this insight has helped us arrived at the positioning "Built to be Thoughtful'. We used the backdrop of Indian wedding in our campaign to demonstrate the emotional connect between a family and a car. The ŠKODA Rapid embodies that sentiment with its Simply Clever solutions and product values at various occasions during the wedding. Since a wedding for an Indian family is valuable, emotional & a grand occasion, it is a perfect fit to partake in the celebrations with the ŠKODA Rapid " Family Car of the year 2011″ says, Mr. Thomas Kuehl, Brand Head, ŠKODA Auto India & Member of the Board – Sales & Marketing.
The TVC continues into the different stages in the run up to the wedding ceremony, with the Skoda Rapid playing an integral role in all the diverse situations – from ferrying the flowers to the venue, driving the girls (wearing mehndi) comfortably, picking up relatives & guests for the ceremonies etc. At each occasion, Rapid meets the demands of exhilarating Indian wedding, thereby making life comfortable for the family. The film concludes with an emotional moment which is symbolic of a new bride & groom meeting and is typical of an Indian wedding.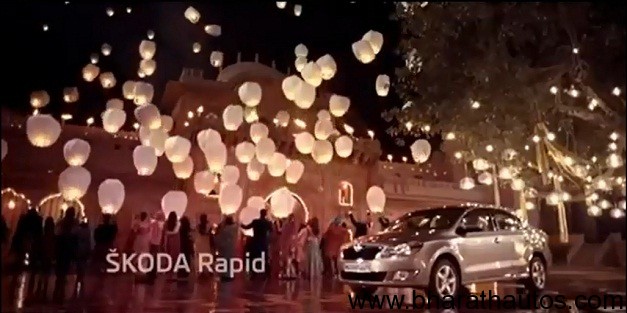 Ramanuj Shastry, Chief Creative Officer – Saatchi & Saatchi says, "To dramatise the 'thoughtfulness' of ŠKODA Rapid, we chose the big, fat Indian wedding, the torture test for any car. It's the only time where not just the badge value of the car, but its work horse like qualities also matter. A car for the Indian wedding has to be spacious, comfortable, dependable and economical. Director Sam Ahmad has created a delightful film which underlines the fact that the Skoda Rapid is as sensible as it is stylish. We firmly believe the film will be well received and establish Skoda Rapid as the car of choice in the entry level sedan category."
Also see – Skoda India introduces online booking for its Rapid sedan
See the video of Skoda Rapid Ad Campaign 'Big Fat Indian Wedding' –
About Author
Mohammed Asrar is a auto enthusiast, blogger, author, and business person. In addition to being the founder of this website, Asrar is also a MBA graduate, holds a degree from Bangalore University. His personal interests beyond the automotive world lie in the travelling and photography.