Royal-Enfield Classic Chrome and Bullet 500 Enters U.S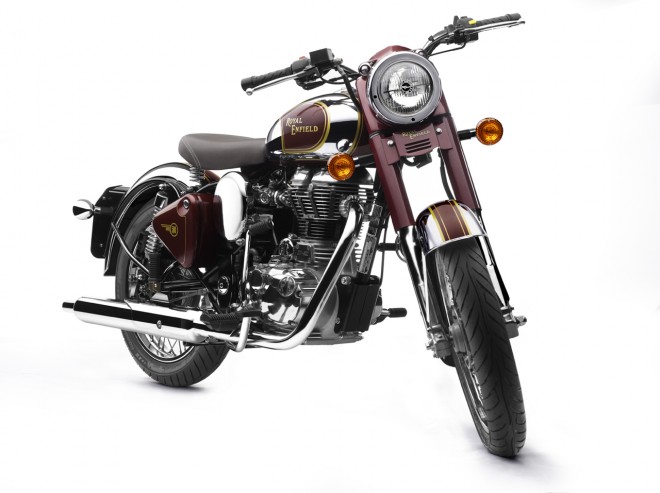 The Royal Enfield camp is abuzz with interesting news. The Indian motorcycle manufacturer has just whipped the sheets off of two new models that are destined for U.S. shores starting this April. But for the first time a British Indian manufacturer doesn't want to bring good bikes to India. Yes, we are talking about the Royal Enfield. RE has just whipped up 2 fantastic bikes – Classic Chrome and Bullet 500 and these 2 models are destined for U.S. not India where the fans are waiting for more than 6 months to get hold of their dream bike.
The Classic Chrome is appropriately draped with enough shiny stuff to signal the space station on a clear day, and while we typically don't go all gooey-kneed at the sight of copious brightwork, this bike is officially on our do-want list. The Classic Chrome looks to share more than a few bloodlines with the popular C5, though the eagle-eyed among you will likely note a kick start lever. The U.S. C5 is currently only available with an electric starter, though we'd expect that omission to soon be rectified. Royal Enfield also showed off its new Bullet 500 – a bike that heralds to the Bullet 350 that's been a staple of the Indian-moto scene for half a century. Company CEO Venki Padmanabhan said that the future's looking bright for larger displacement version of this bike soon. Royal Enfield just showed off a 600cc café racer concept at the India Auto Show, and there have been whispers that the manufacturer is also hard at work on a new parallel-twin engine displacing between 750 and 1000cc.
More pictures of Royal-Enfield Classic Chrome and Bullet 500 –