DC modified version of Renault Duster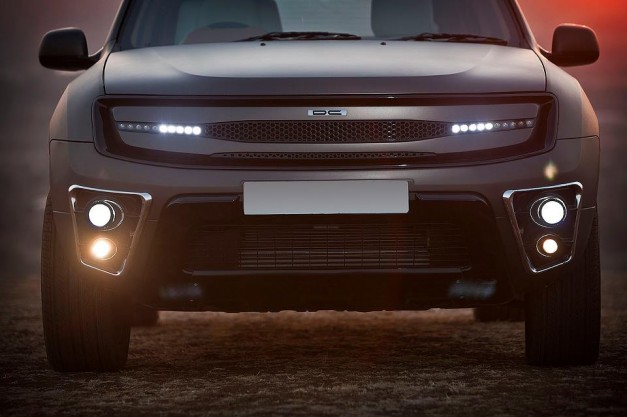 Dilip Chauhan known as DC is one of the most successful designer or we can say one of the best modifiers to give a completely whole new look to the existing one. After DC's previous modifications such as Toyota Fortuner and Mahindra XUV 500, DC's design would be seen in the Renault's Duster which is one of the successful cars in the Indian market currently.
The modified Duster consists of strips of LED replacing the headlamps, body color front grills replacing the chrome grills and mat finished Titanium paint job which gives the car a whole new look. The car is also provided with stylish new twin fog lamps and a 'U' shaped power bulge bonnet. The outer cover of the twin fog lamps is given a treatment of chrome. From all the previous releases of DC there was modification in the cars interiors as well such as PlayStation, Coffee Maker etc so similar changes to interiors is also expected in the upcoming DC's version of Duster.
Also see – Renault India steps-up with Scala Travelogue Edition
Image credit – DC Design's Facebook page