Mahindra launches Gio Passenger Cab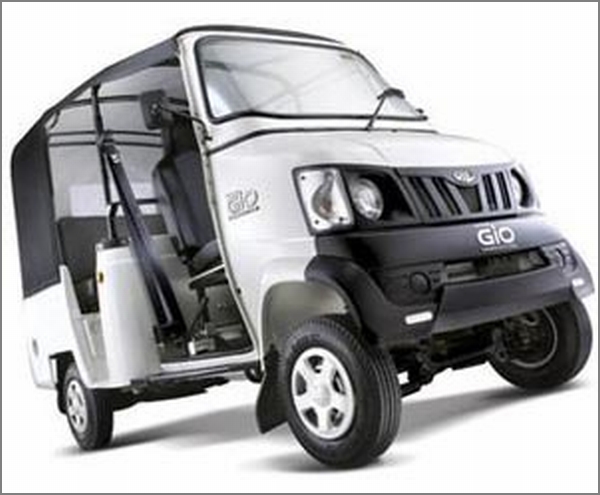 A few days back we shoed you the spy pics of the Gio Passenger variant being tested in Nashik. Mahindra has launched the Gio Passenger variant  in India. positioned as an affordable passenger cab for ferrying passengers in urban and semi-urban pockets.
The Gio compact Cab is priced at Rs 1.95 lakh in Lucknow. The Gio compact Cab will compete with Tata's Magic Iris. Mahindra plans to also launch a electric version of the same in future.
Also see – Spied – Mahindra Gio passenger cab